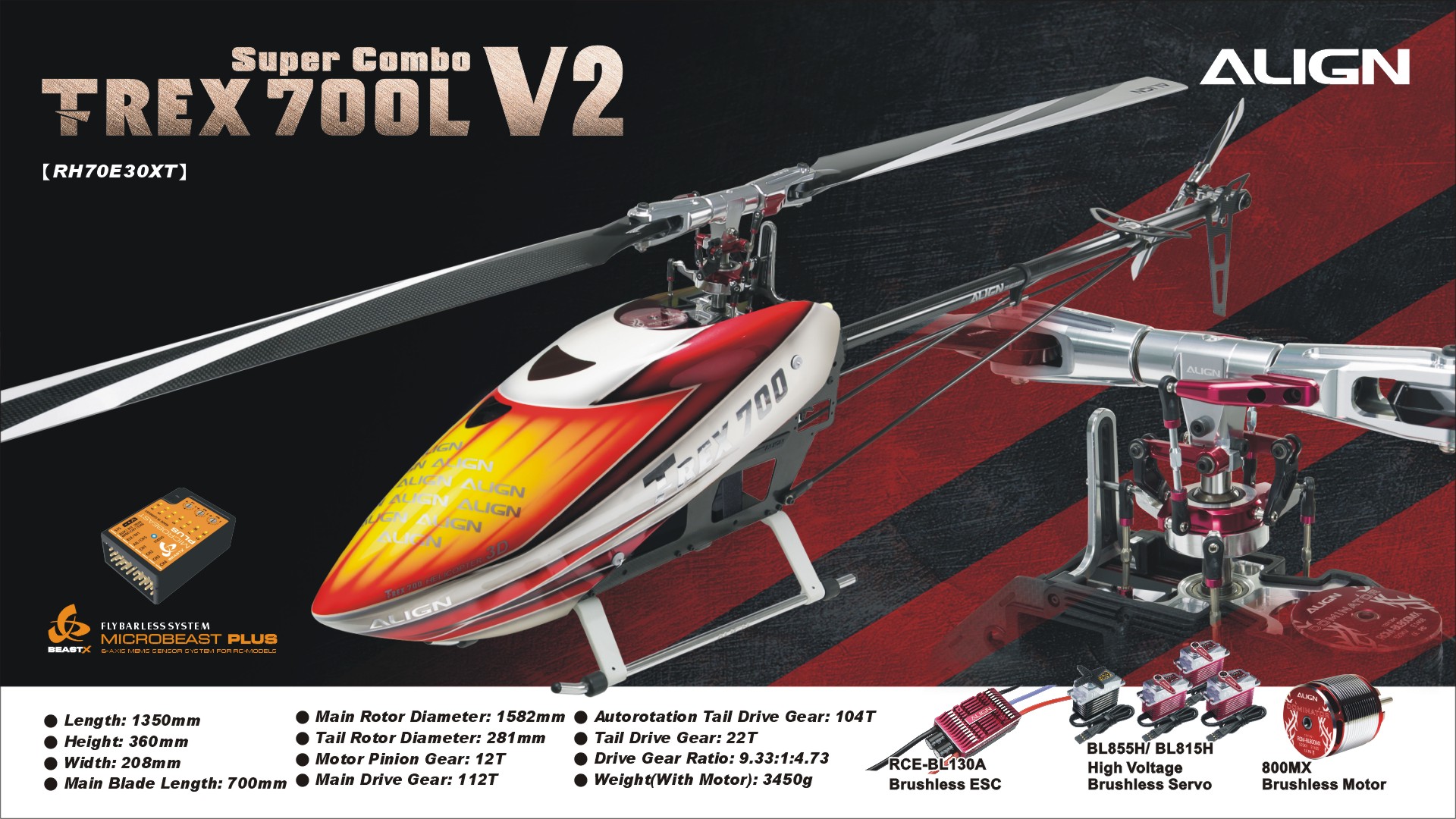 T-REX 700L V2 utilizes EFL Flybarless Rotor Head System with extreme low CG design, effectively reduces resistance during 3D maneuvers, increased flight responsiveness and precision. In addition, the styling appearance harmony with red anodized and stainless color, bring out the high quality of helicopter.

Equipped with the new main gear, featuring reinforced overall gear structure and increased gear thickness, effectively improves gear's anti torsion ability to prevent gear from deforming under extreme power, reducing gear wear and power loss.

The canopy for T-REX 700L V2 is manufactured with durable lightweight fiber material, and utilizing an engineered aerodynamic design. Also this extraordinary design includes a progressive lightweight landing skid to show its stylish and attractiveness.

The T-REX 700L V2 is equipped with the new 800MX(520KV) motor which is highly efficient with superior power, excellent torque, low current draw, and is the most advanced motor approved by World RC Champions. The brand new RCE-BL130A brushless ESC supplies extreme power. The DS815/DS855 high voltage brushless servos are more efficient and outperform other servos in this class. To protect these servos the new high-end CNC aluminum case function as a heat sink allowing the servos to operate at a lower temperature.
Different from previous T-REX 700L generation, the T-REX 700L V2 will also be one of your favorites on your pocket list!
Focus Shot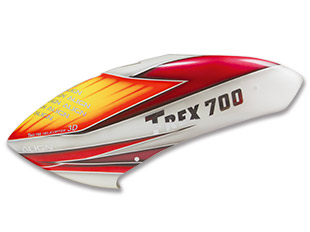 Manufactured with durable lightweight fiber material, and utilizing an engineered aerodynamic design, the Align Advanced Lightweight Canopy forms a protective shield for the entire machine.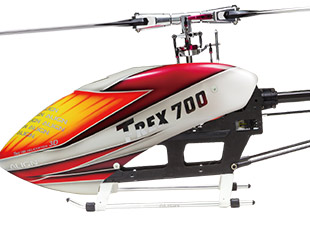 T-REX 700L V2's lightweight design is lighter than our pervious model, this effectively increase the power and improves flight time.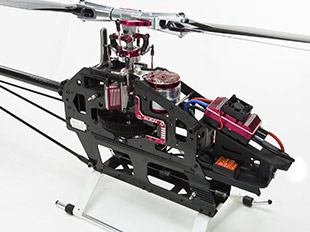 Landing skid is tilted 5 degree forward which improves crashworthiness.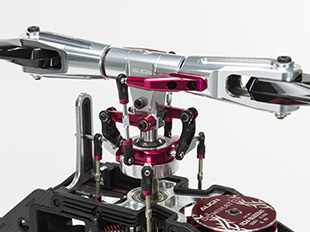 The 700EFL Flybarless Rotor Head System utilizes extreme low CG design to effectively reduce resistance during 3D maneuvers while increasing flight responsiveness and precision. In addition, the high quality of the helicopter design is accented with red anodized and stainless color precision machined metal parts.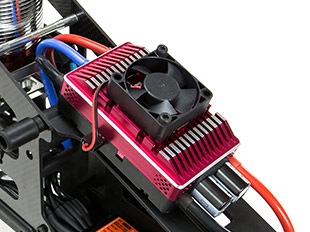 New RCE-BL130A Brushless ESC: 32-bit fast-speed processor. High quality MOSFET. Adjustable BEC function, supply power to receiver and servos. Superior governor feature.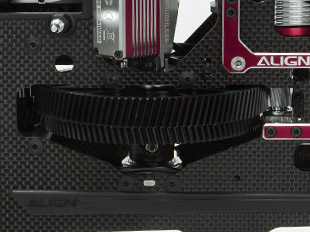 Highly enhance structural strength, effectively increase the torsional capability.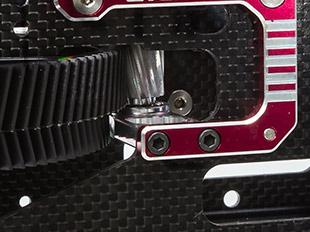 Upgrade bearing parts with enhancement in more stable and durable motor rotation.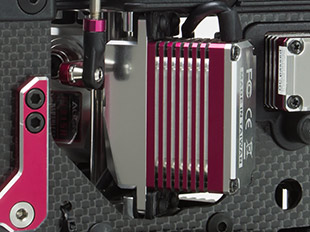 The latest BL815H and BL855H metallic brushless servos are standard equipment, featuring superior torque, speed with unparalleled efficiency and precision. These servos are highly appraised by team pilots for their low operation heat, contributing to dramatically increased longevity.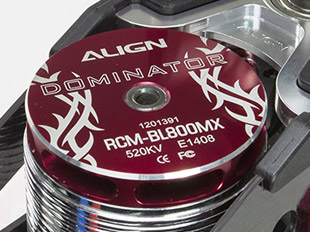 Powered by 800MX 520KV motor engraved with DOMINATOR insignia, providing extraordinary power output.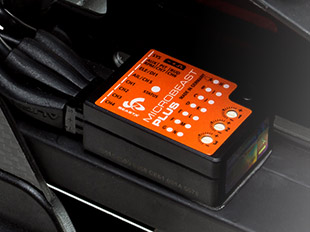 The high-end Microbeast PLUS 6-axis gyro with 32-bit high-speed processor is much precise and superior in programming and computing allow for significant handling performance and delicate response. In addition, the Microbeast PLUS gyro is vibration-reducing improvement and strongly reduce the effects of the vibration to flying performance.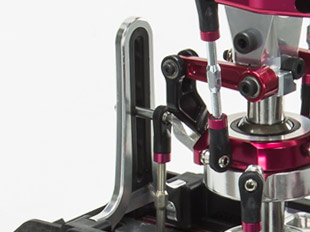 Integration of CNC Aluminum alloy and POM Polyacetal which can lower friction between the linkage ball and the Metal Anti Rotation Bracket. In addition, this new design increases the efficiencies and accuracy of the servos.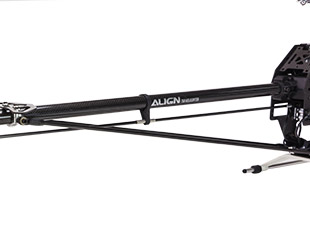 The matting carbon tail boom using 3K carbon fiber and aluminum imbedded technology, features light weight and high strength.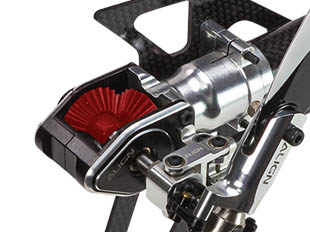 Durable and Precise! Manufactured with stronger material, the Torque Tube Front Drive Gear is more durable and precise. The stronger material reduces the probability of gear striping during flight or damaging the gear as a result of a crash.
The newly designed dual point supported tail pitch assembly delivers slop free performance while improving rudder resolution and precision.
Electric equipment
RCE-BL130A Brushless ESC x 1
800MX Brushless Motor(520KV) x 1
BL815H High Voltage Brushless Servo x 3
BL855H High Voltage Brushless Servo x 1
Microbeast PLUS Flybarless System x 1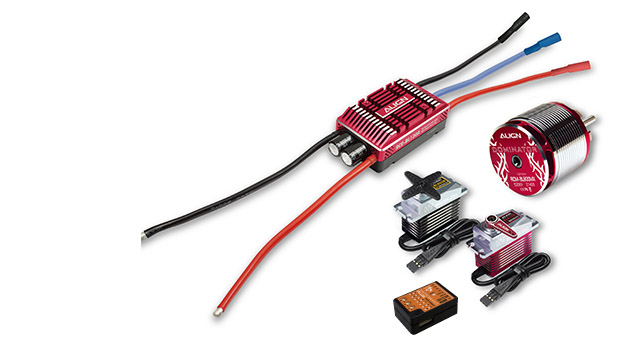 Specification
Length: 1350mm
Height: 362mm
Width: 195mm
Main Blade Length: 700mm
Main Rotor Diameter: 1582mm
Tail Rotor Diameter: 281mm
Motor Drive Gear:12T
Main Drive Gear:112T
Autorotation Tail Drive Gear: 102T
Tail Drive Gear: 23T
Drive Gear Ratio: 9.33:1:4.43
Weight(Without Battery): Approx. 3450g
Accessories
T-REX 700L Kit Set x 1 set
700 Carbon Fiber Blades x 1 set
106mm 3K Carbon Fiber Tail Blades x 1 set
800MX Brushless Motor(520KV) x 1
BL815H High Voltage Brushless Servo x 3
BL855H High Voltage Brushless Servo x 1
RCE-BL130A Brushless ESC x 1
Microbeast PLUS Flybarless System x 1
Radio transmitter and electronic equipment required for assembly:
Transmitter(7-channel or more, helicopter system)
Receiver(7-channel or more)
6S Li-Po 4500 ~ 5200mAh x 2
Digital Pitch Gauge