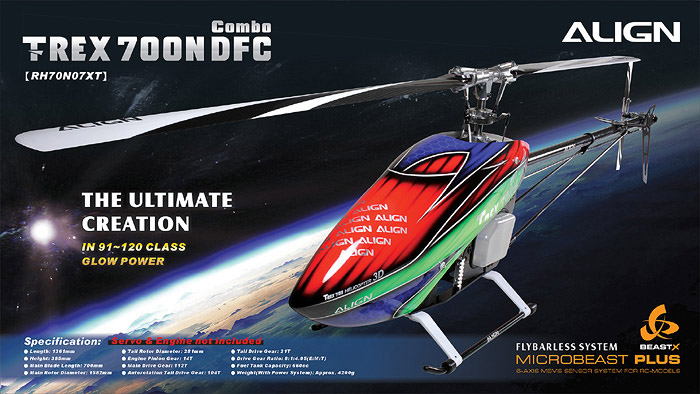 The 2008 Align T-Rex 700N was developed based on years of R&D experiences, with superior design and economical pricing that brought 700 class glow helis to the masses, enabling Align to achieve a brand new milestone. Now to celebrate this achievement, Align improved upon the already excellent design and introduces the brand new T-Rex 700N DFC!

Similar to the rigid and light design of the original, the most recognizable feature of the T-Rex 700N DFC is its narrow profile, which creates the impression of solid and simplicity visual effect. The DFC main rotor system provides more direct and faster control feedback. The new M1 helical main gear and new style tail control assembly improves the main gear durability and tail locking performance. Utilizes larger capacity fuel tank for larger displacement engines, increasing 3D flight duration.

Built with the ultimate performance standard, the T-Rex 700N DFC is equipped with Microbeast PLUS flybarless system to let you experience adrenalin rush through the roaring sound of engine!
Focus Shots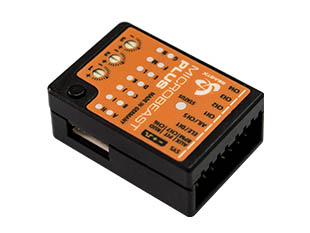 The high-end Microbeast PLUS 6-axis gyro with 32-bit high-speed processor is much precise and superior in programming and computing allow for significant handling performance and delicate response. In addition, the Microbeast PLUS gyro is vibration-reducing improvement and strongly reduce the effects of the vibration to flying performance.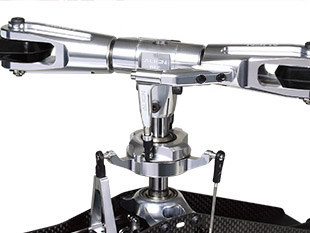 Equipped with the low CG DFC rotor head, exhibits exhilarating 3D performance and unimaginable flight speed.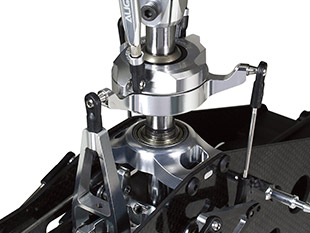 New 700DFC CCPM Metal Swashplate and metal main shaft bearing block.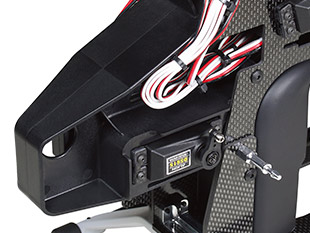 New style H-cross section electronics mounting platform for simplified installation of electronics.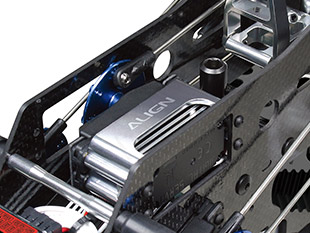 Precision CNC machined aluminum pieces including elevator servo mount.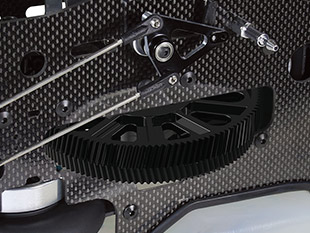 Equipped with new high strength cnc m1 helical main gear and tail drive bevel gear assembly, featuring reinforced overall gear structure and increased gear thickness, effectively improves gear's anti torsion ability to prevent gear from deforming under extreme power,reducing gear wear and power loss.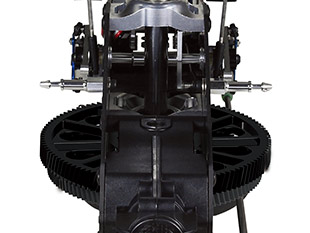 3K carbon plate narrow frame design, simple yet highly rigid, making assembly and maintenance convenient.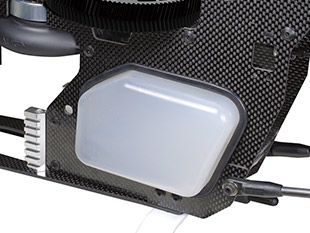 Utilizes larger capacity fuel tank for larger displacement engines, increasing 3D flight duration.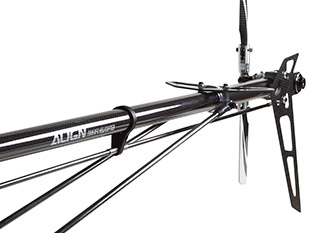 Tailboom is extended by 15mm to support the use of 720mm main blades. When equipped with 105 or 120 class engine, there will be a noticeable increase in power and performance!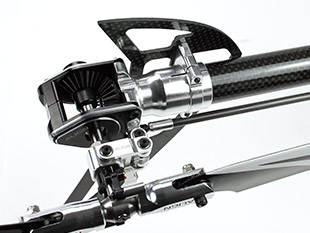 High quality new tail gearbox design, combined with new dual point mounted tail pitch control assembly to minimize slops and increase rudder control precision.
Standard equipment
Governor Sensor x 1 set
2 In 1 Voltage regulator combo x 1 set
Microbeast PLUS Flybarless System x 1 set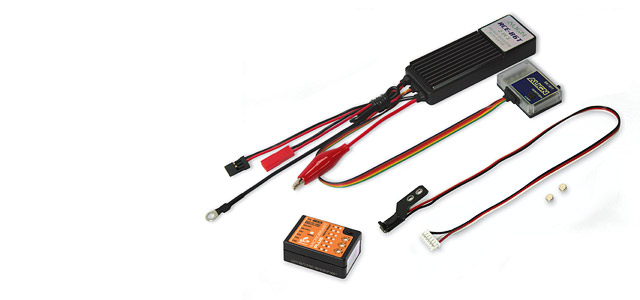 Specification
Length: 1361mm
Height: 385mm
Main Blade Length: 700mm
Main Rotor Diameter: 1582mm
Tail Rotor Diameter: 281mm
Engine Pinion Gear: 14T
Main Drive Gear: 112T
Autorotation Tail Drive Gear: 104T
Tail Drive Gear: 21T
Drive Gear Ratio: 8:1:4.95(E:M:T)
Fuel Tank Capacity:660cc.
Weight(With Power System):Approx. 4200g
Accessories
T-REX 700 Nitro Kits Set x 1
Microbeast PLUS Programmable Flybarless System x 1 set
Governor Sensor x 1 set
700 Carbon fiber blades x 1
2 In 1 Voltage regulator combo x1 set
Aluminum Tail Boom x 1

Radio transmitter and electronic equipment required for assembly:

Transmitter(7-channel or more, helicopter system)
Receiver(7-channel or more)
Standard servo x 1 ( for throttle)
Engine starter x 1
Digital pitch gauge x 1
DS615 Digital servo / BL815H High Voltage Brushless Servo x 3 set
DS655 Digital servo / BL855H High Voltage Brushless Servo x 1 set
Fuel pump x 1
Engine fuel x 1
90 Muffler x 1
Align 91H Engine or 91HP Engine x 1